I am a really lucky girl: my boyfriend asks me to come on tour with him every time I can get a few days off. Since I love Paris I didn't hesitate a single second this time when he asked me if I'd like to come with him to spend a week there!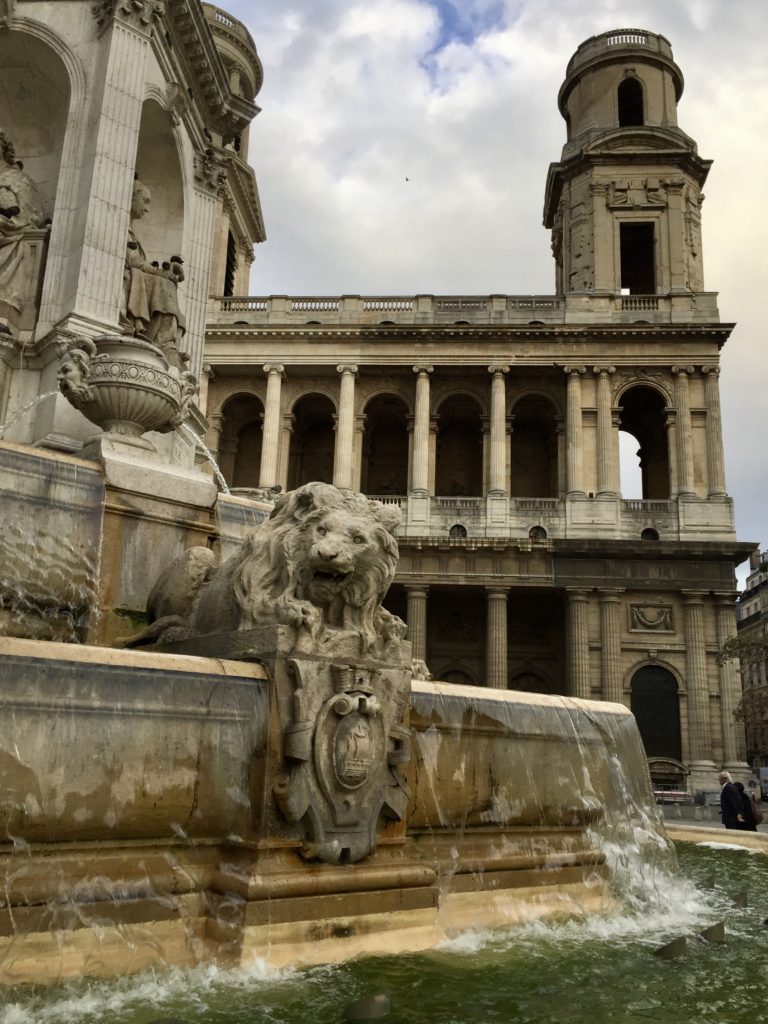 During my German-French apprenticeship I had already lived a few weeks in Paris and whenever I can do a stop-over or a little weekend trip I enjoy being in the capital city of France.
Before we started our trip this time I had already read "A Moveable Feast"- a book written by Ernest Hemingway. He writes about his early (not yet succesful, but still very happy) years as a writer in Paris in the 1920s and I can really recommend this book. I read it again when I came home and just wanted to go back to Paris because now I knew exactly which places he wrote about and where he went to walk around or to have drink…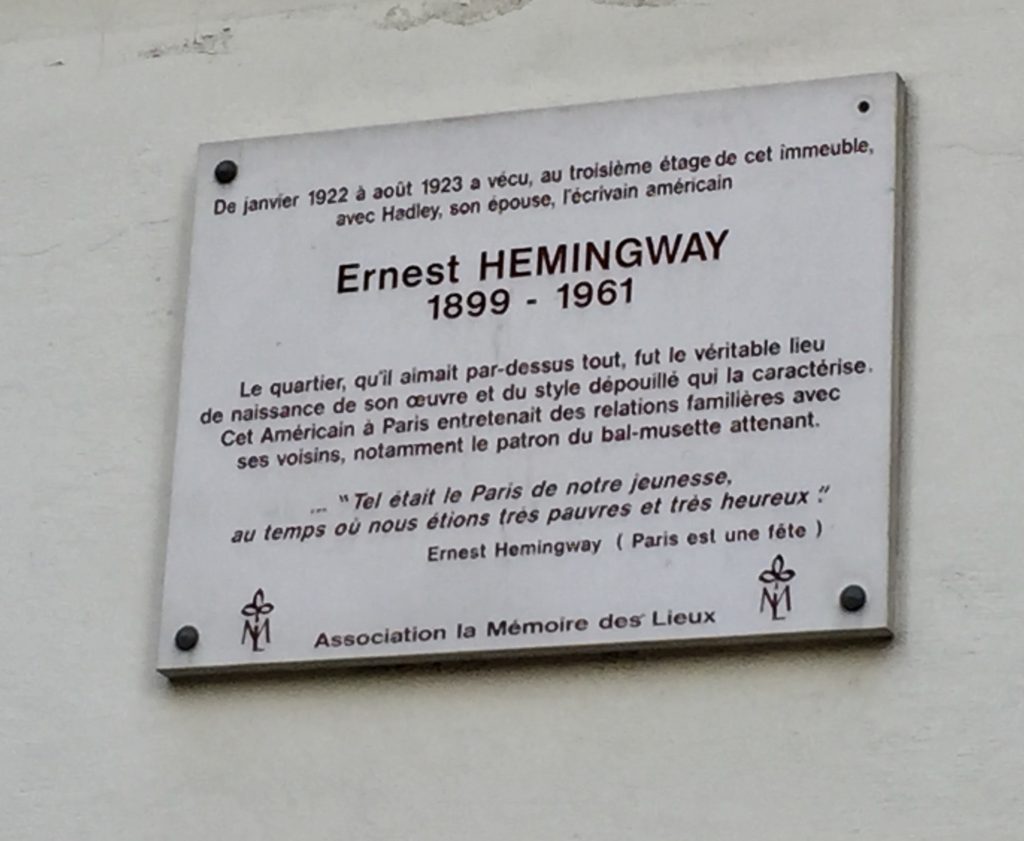 ---
How to get there

Coming from Germany, traveling by train is the best way to get there. Take the ICE and/or TGV – when you start your journey in Stuttgart or Karlsruhe you don't even have to change (bookings on www.diebahn.de (=german railways) or www.sncf.com (=french railways)). The train will arrive faster in Paris Gare de l'Est than any other means of transportation.
When you book a flight you also have to calculate the drive to and from the airport and the waiting time.
By car please be reminded of the toll charges as well as the terrible traffic in the big city…
Where to stay

The two of us were provided with a wooden bungalow at the "Indigo Camping" site. A cute spot in Paris surrounded by parkways and the river Seine. With public transportation it will take you about 40-50 minutes to arrive at the Île de la cité (middle of Paris) but in return this place is very quiet and idyllic – and also very affordable. I guess the time of holidays and school trips were just over – it can be quite loud I believe which might explain the rather mediocre ratings on a few hotel rating websites.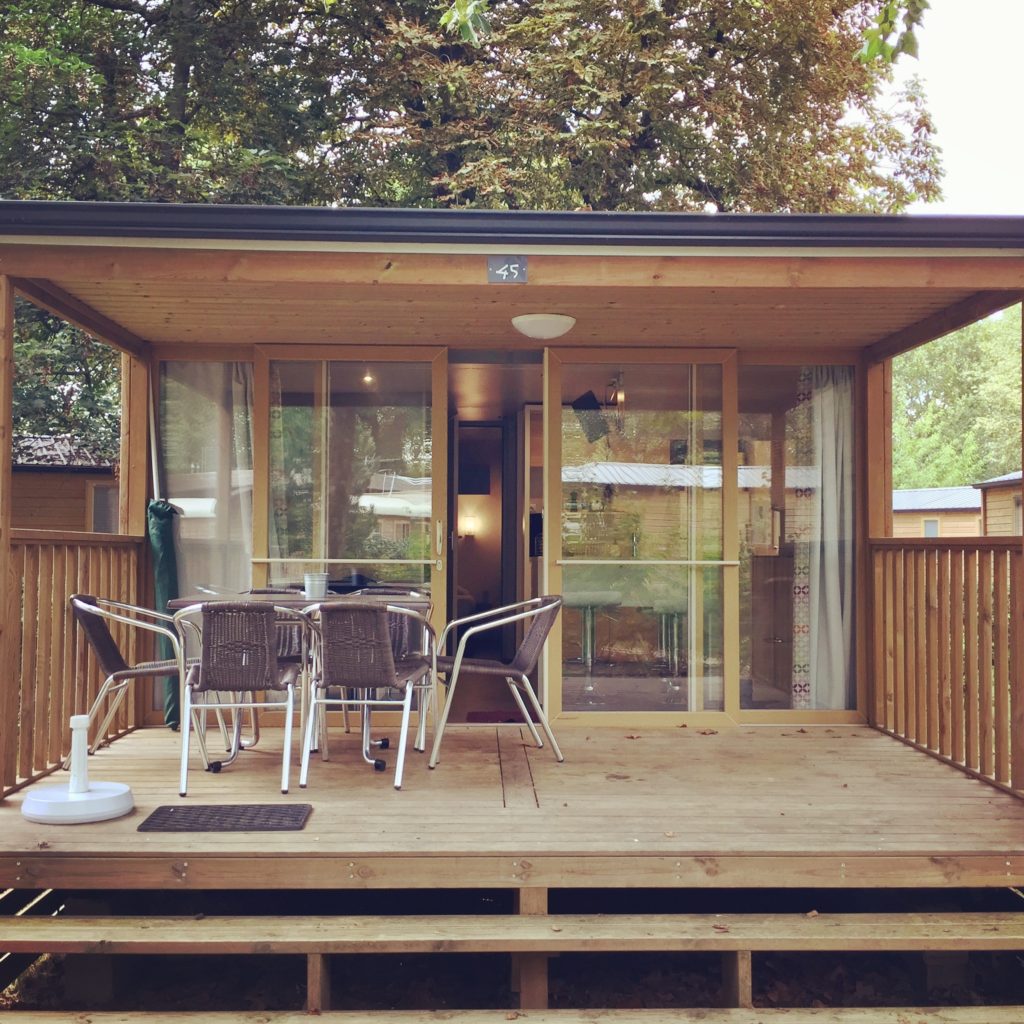 The bungalows are small and only contain what you really need on a vacation. They are also very clean and the room layout is practical and well-thought-out. Usually they are made for four people (a double bed and two small beds in the next room) but if four people want to stay here it really is too small in my opinion and I would only do it if you just want to stay 2-3 nights and spend most of the time outside…
We used the kids room as a closet and spent our nights cooking in the kitchen (it has a nice kitchen island) and had a great dinner with fantastic French red wine afterwards on our wooden terrace. The days he spent "working" and I strolled around Paris and met with old friends and new friends. This way this little 4-person-bungalow was perfect for just the two of us.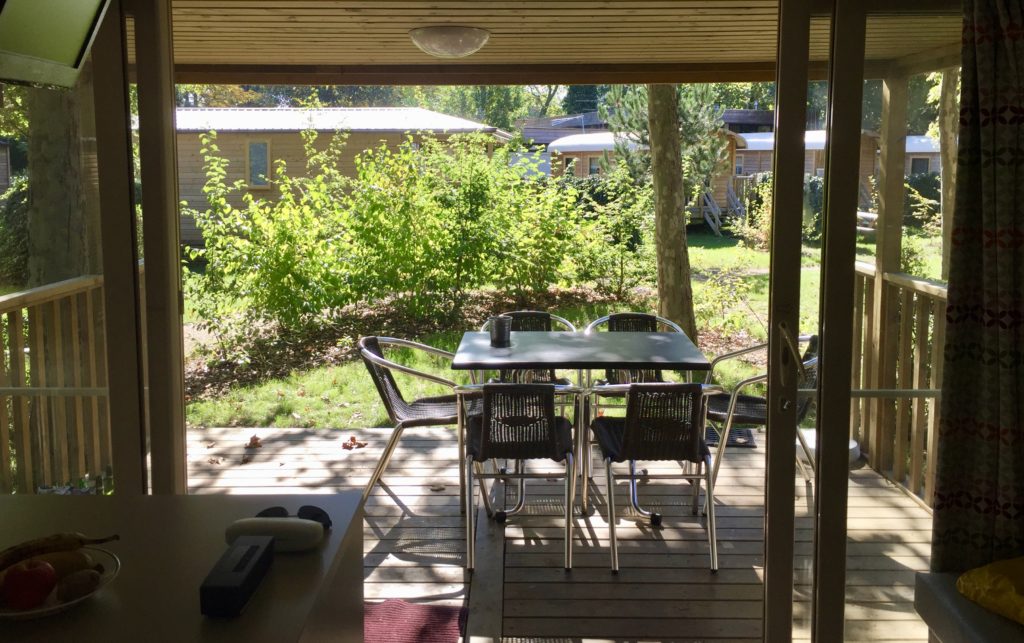 If you want to book some place else: Paris is expensive but I would rather pay a little bit more than sleep in a hotel that was rated under "8 – very good" (of 10 points) on booking.com…
---
Tips
Like in every other big city there might happen a theft every once in a while so you shouldn't have your wallet in your backpocket and don't let yourself get distracted – especially not from cute little girls who ask you to sign something for a good cause – the good cause only exist for the girls who will have you relieved of your wallet after two sentences without you noticing…
Please do not give money to homeless people who seem to live on the streets with a mattress and with their children and even with toddlers – you might feel awfully sorry for those kids but giving money won't help them, it will only support the begging mafia…
Try to avoid the restaurants close to tourist attractions. Most of them are overpriced and not really good.
If you spend a few days in Paris (or 1-2 days with a few people) you can buy a pack of 10 tickets for the metro (ticket machines in every metro station). One ticket is 1,90€ / 10 tickets are 14,50€. You will use them more often than you might think. When you change inside the metro you can still use the same ticket and if you change from metro to bus (or the other way around of course) you have to use a new ticket.
Beer and coffee are pretty expensive (and the coffee doesn't taste good) – but once in France you could just enjoy the best wine of the world…
Sightseeing tips in Paris are already well known: the Eiffel Tower, Sacré Coeur, the Louvre, Notre Dame and maybe the catacombs to name just a few.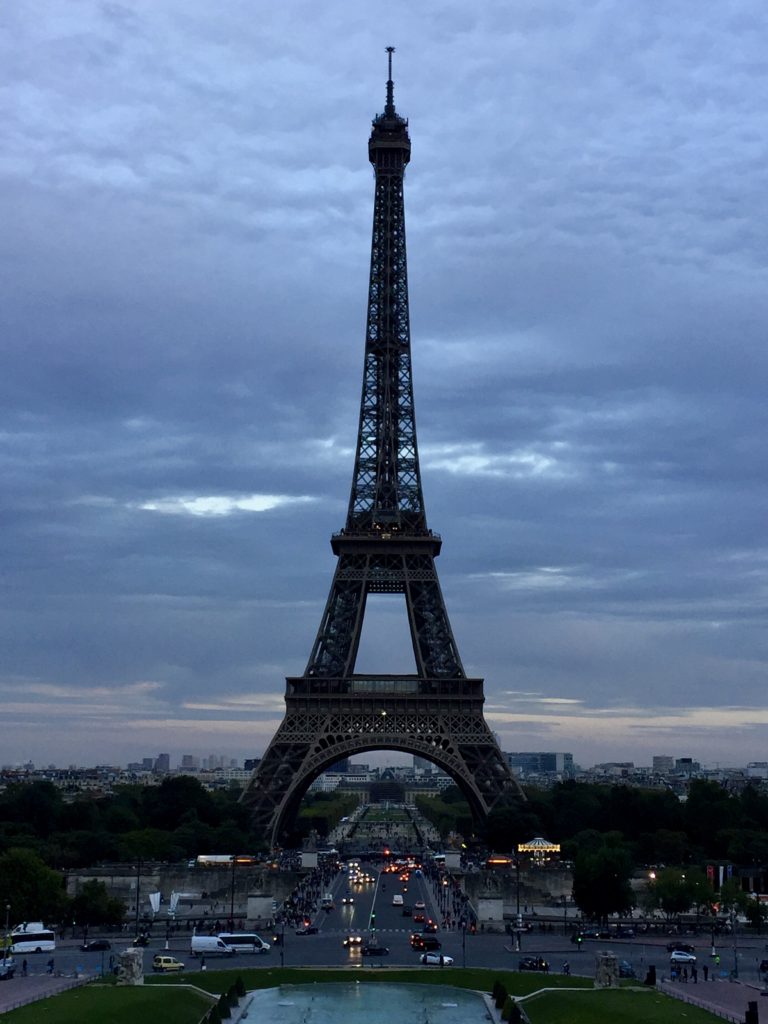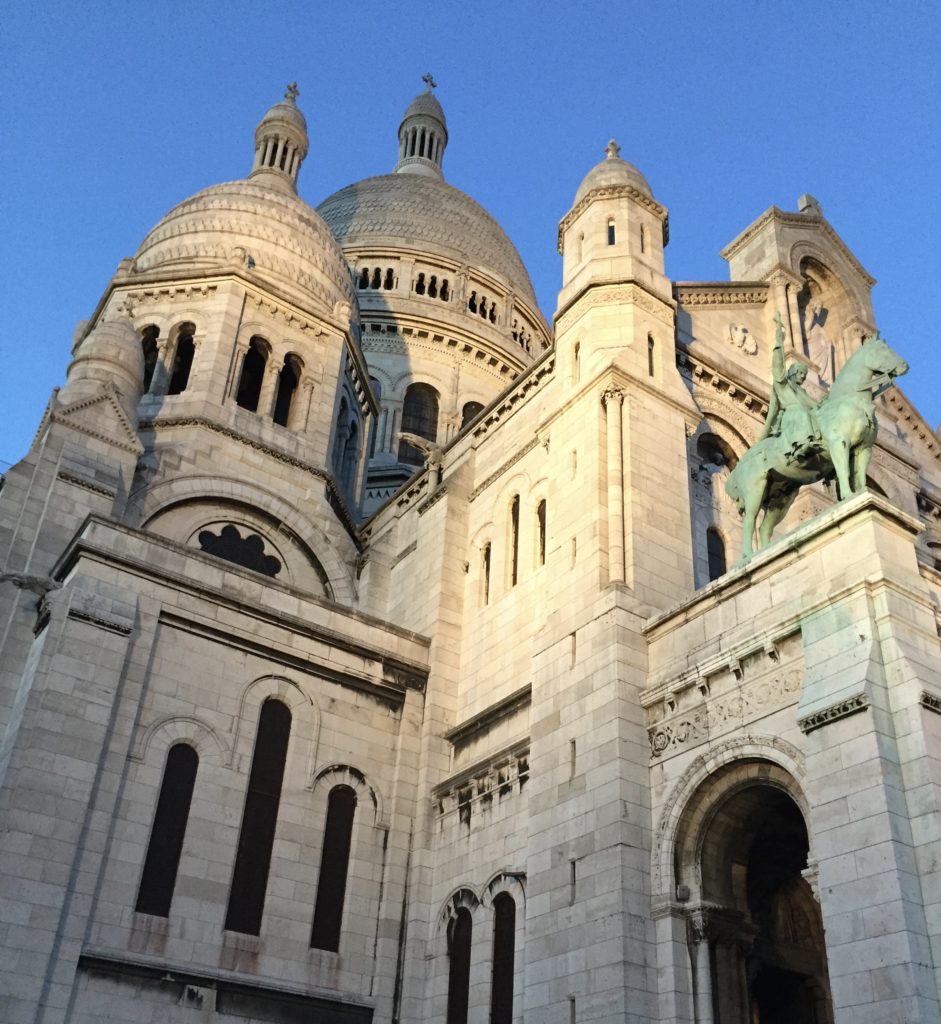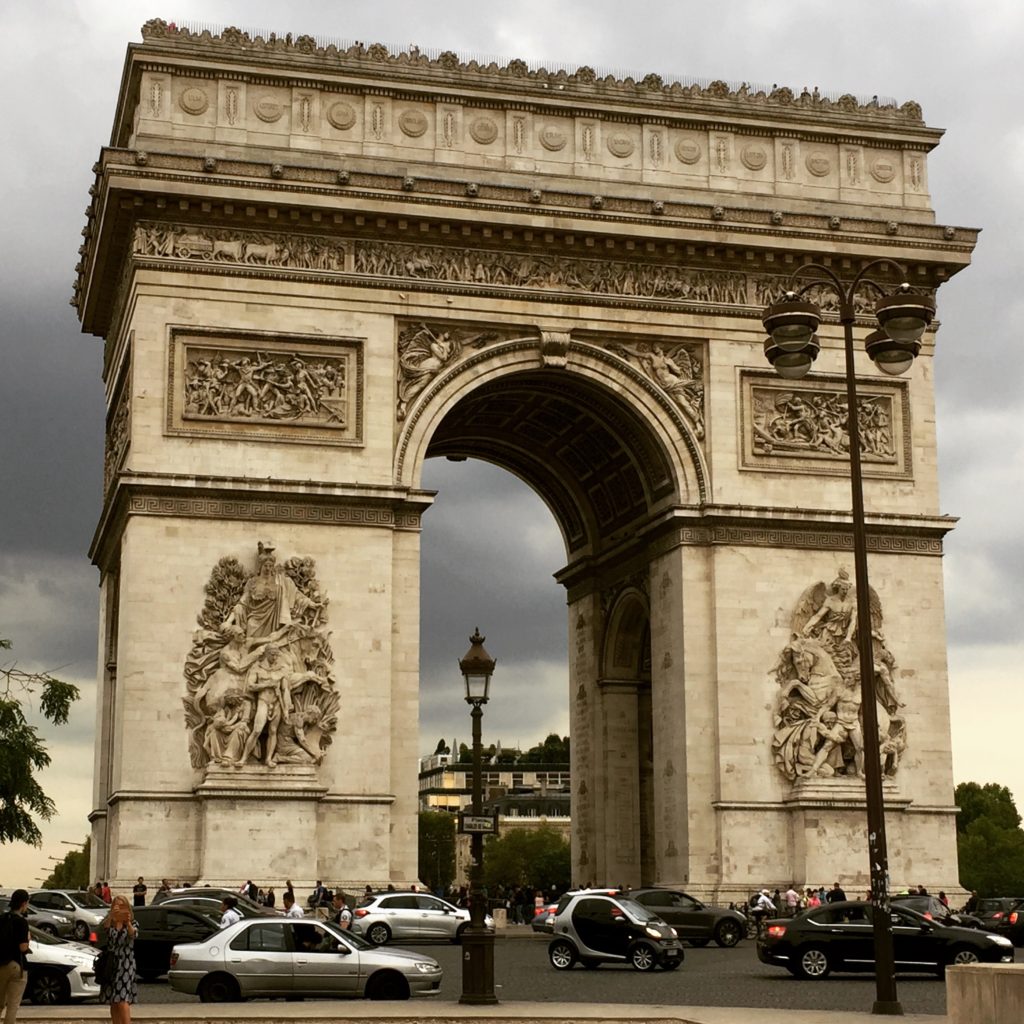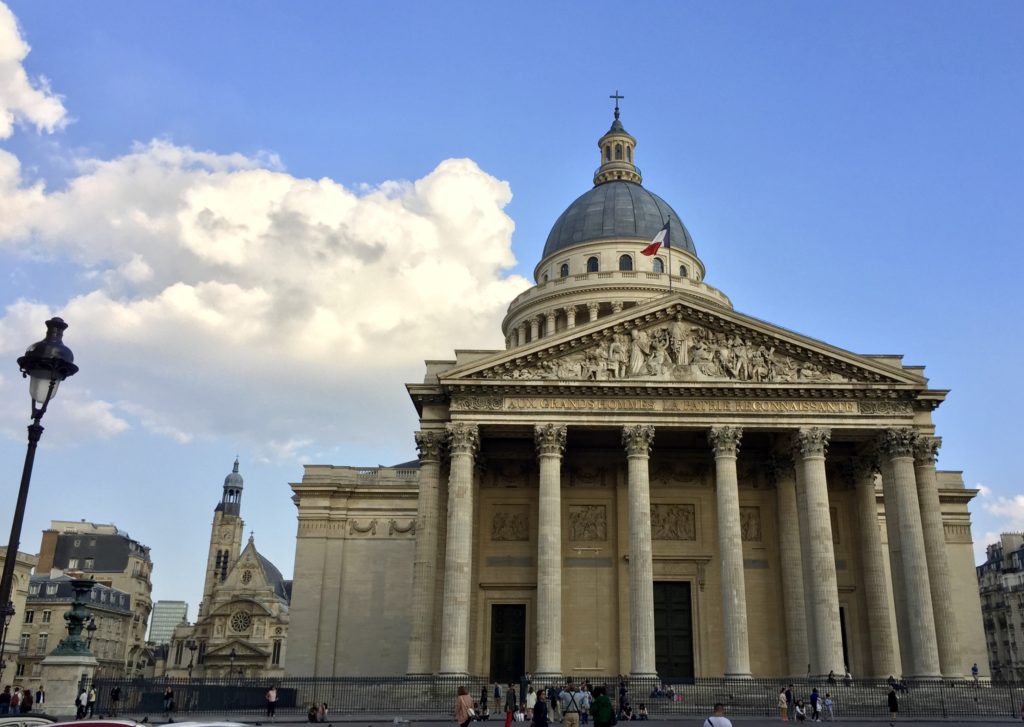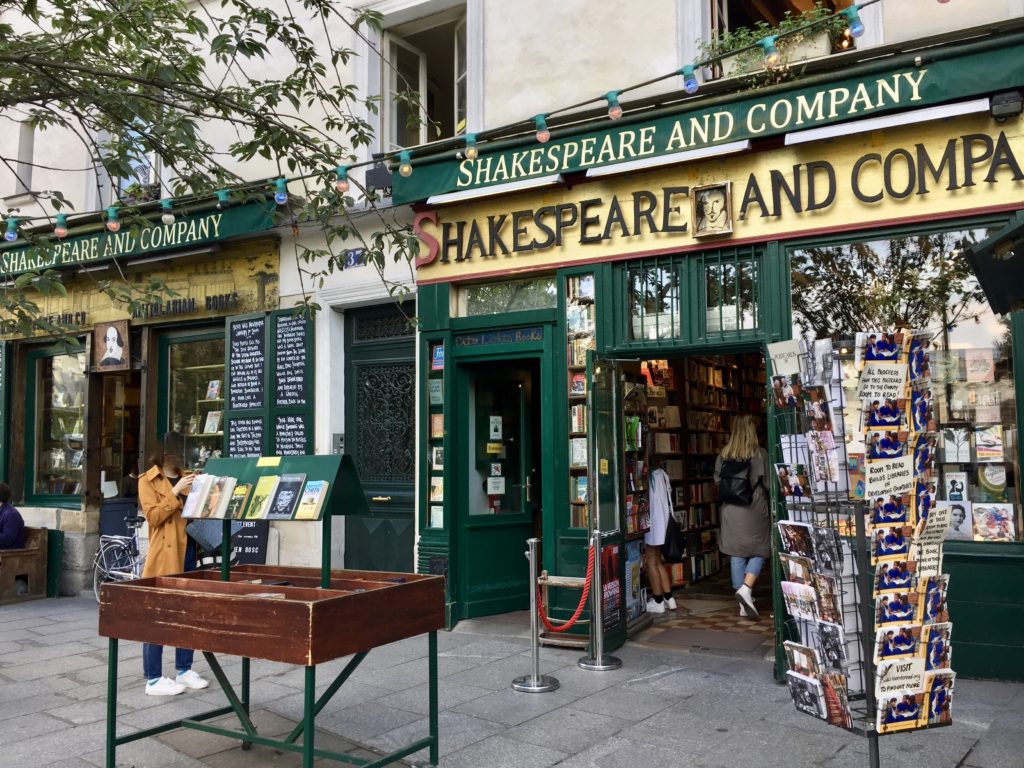 ---
Where to eat / What to do

I met here with my favorite french friend: at "Le Pavillon des Canaux".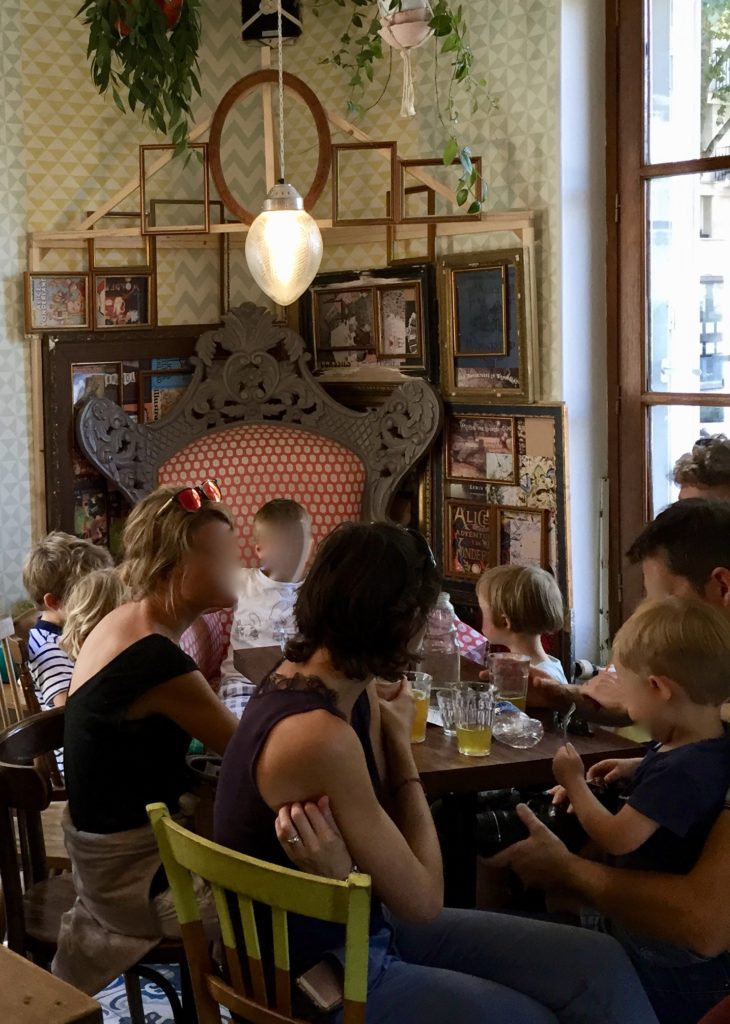 You can either have breakfast or just a lemonade, a salad or a piece of cake in the afternoon. It is a very hip and sweet café with a nice terrace directly at the river. It's worth to have a look inside (go to the second floor as well): the colorful interieur looks like "Alice in Wonderland" with reversed lamp shades, cozy armchairs, beds and even a bath tub (empty) in which you can enjoy your meal.
It's nice to walk around here as well at the Quai de la Loire or the opposite direction through "La Vilette".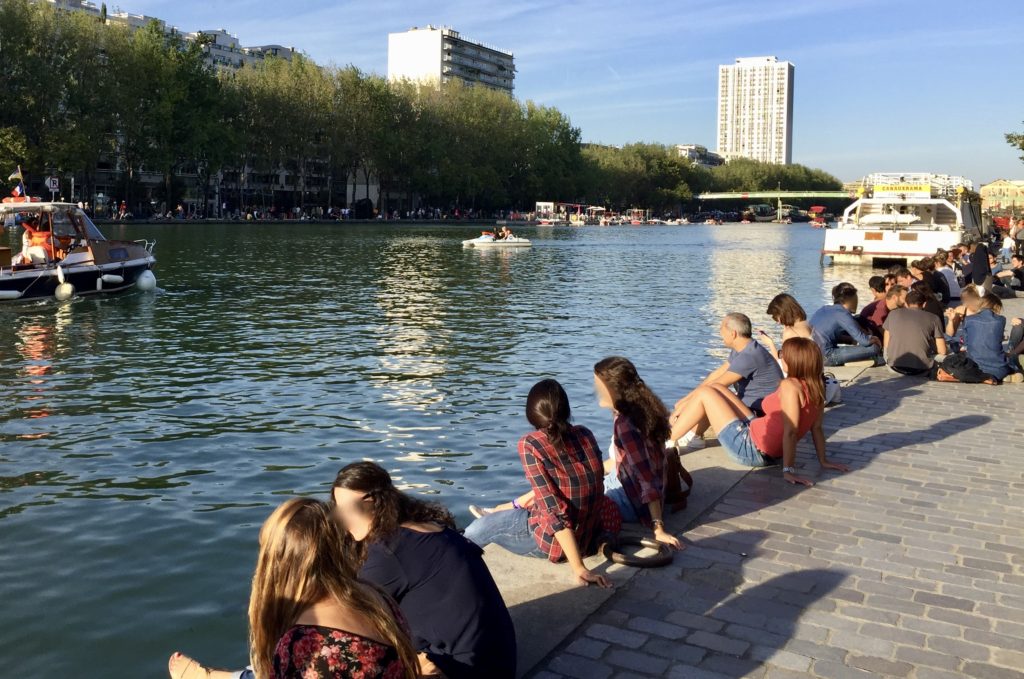 The metro station "Stalingrad" is close and you could now take the metro M2 (blue) in the direction of "Porte Dauphine" and enter at "Blanche". You are now in Montmartre very close to the Moulin Rouge and from here you can walk (a few minutes up the hill) to the basilica Sacré Coeur.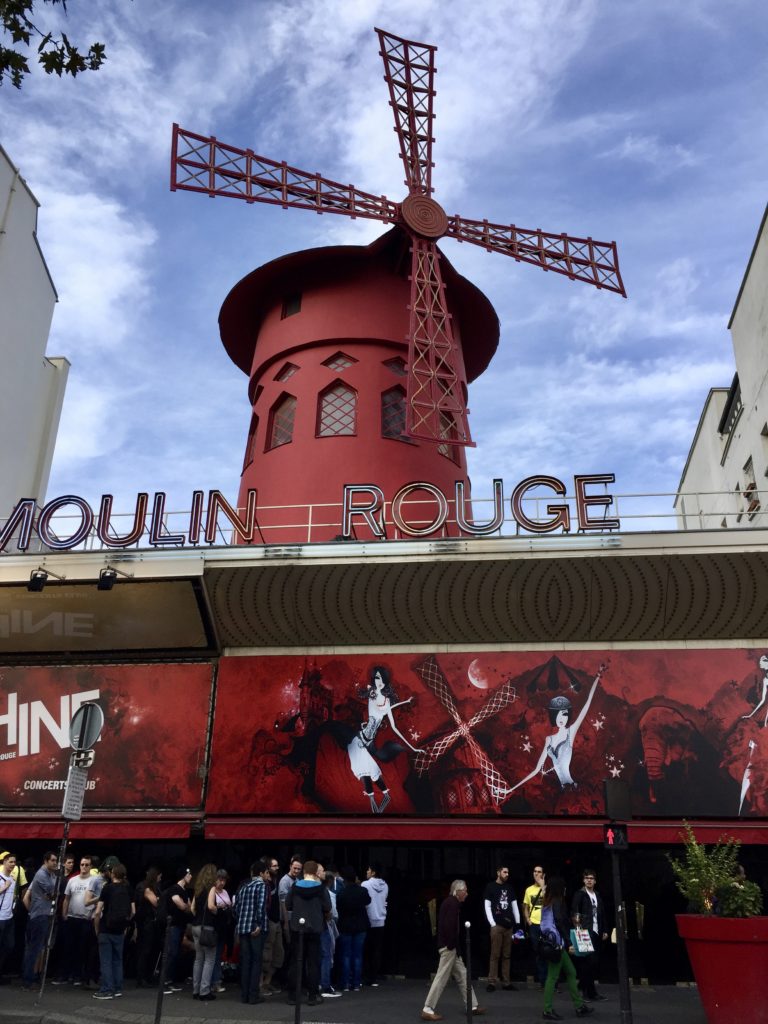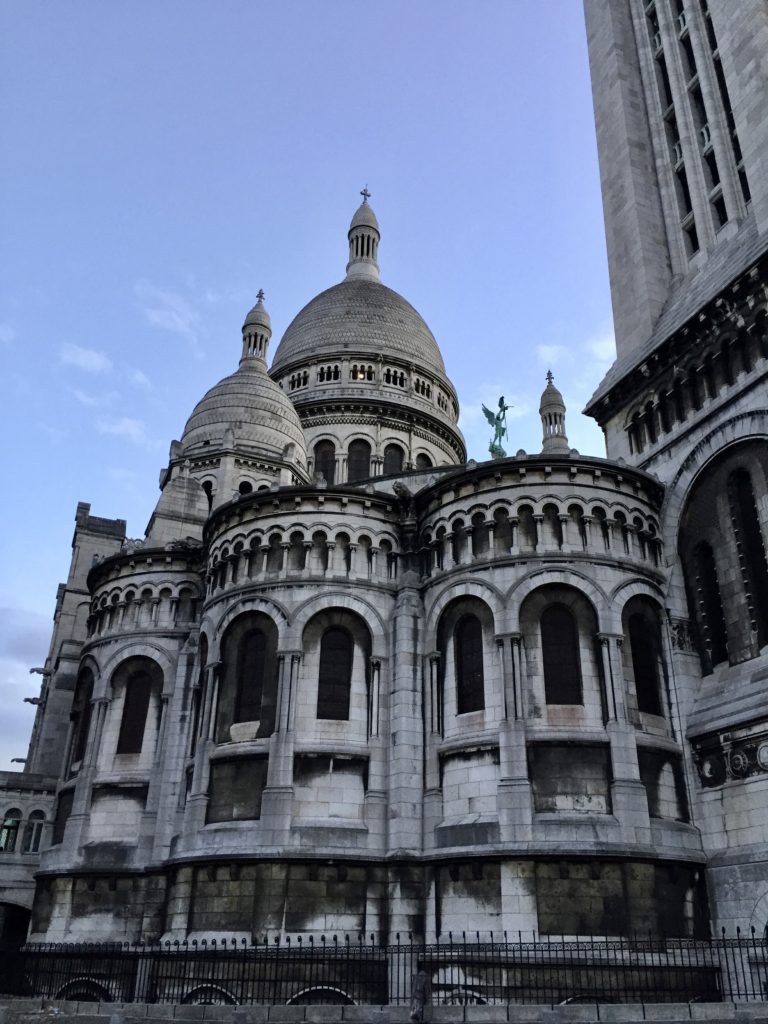 Picasso, Henri de Toulouse-Lautrec, van Gaugh and many other famous artists lived in this area. Just two streets away is a house where Theo van Gogh lived once and his famous brother Vincent van Gogh stayed with him for a long time (Rue Lepic). The apartment is very close to a little square with a few nice bars and restaurants:
"Le Petit Café de Montmartre" (the Moulin Rouge-dancers come here sometimes),  "Le Basilic" (the lunch menu starts at 11,90€!) and just around the corner (Rue Joseph de Maistre) you can have a crêpe at "Lepic Assiete". I've eaten in all of those restaurants since I used to live just around the corner.
It is also nice to come here in the evening to watch the sunset from uphill just in front of the Sacré Coeur, to see the basilica illuminated and to see the Eiffel Tower sparkle a few miles away.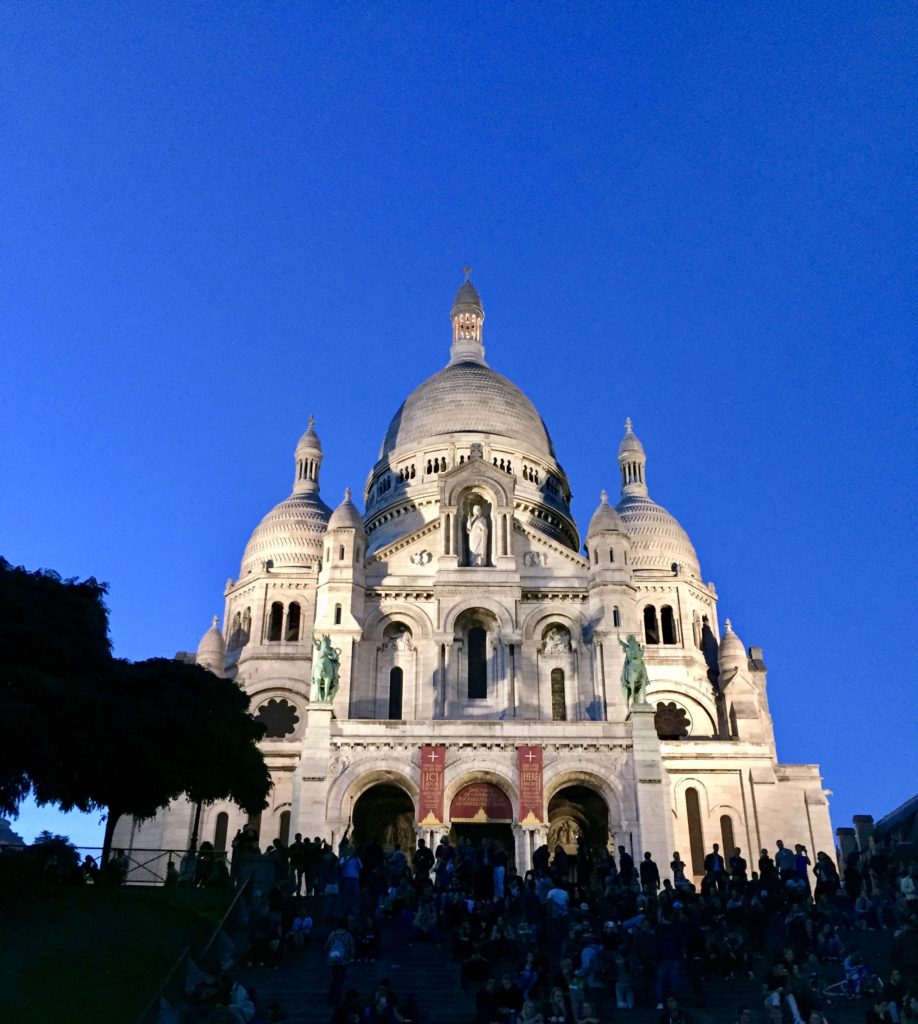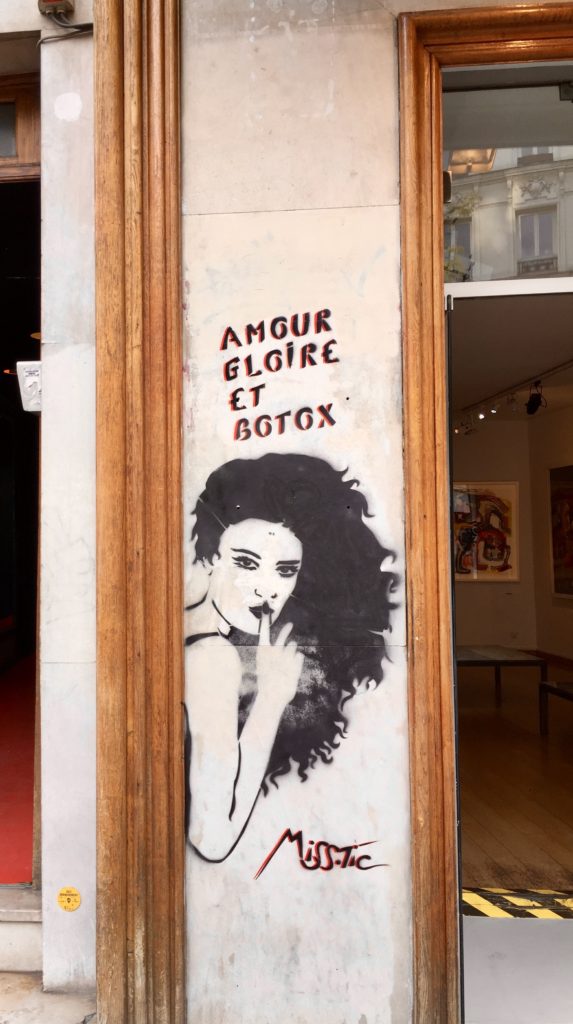 The Eiffel Tower sparkles every hour for 5 minutes starting after sunset.
But there is an even better place to enjoy this spectacle:
Whenever I'm in Paris I walk an average of 15-20 km per day and I am always grateful to sit down after a while. Since I am not really keen of touristy sightseeing tours on those buses with bad microphones I was looking for a public transport bus which stops by many nice places and I found this one:
http://www.ratp.fr/informer/pdf/orienter/f_plan.php?nompdf=63&loc=bus_paris/
It's bus No. 63 (direction: Porte de la Muette). However, do not use it during rush hour. I got on the bus at the station "Église Saint-Sulpice" and it is going to be interesting a few stations later (starting at "Assemblée Nationale"). You will pass by the Palais Bourbon (a parliament building from the 18th century), the "Ministère des Affaires étrangères" and at the station "Invalides" you can see the Hôtel des Invalides on the left side with a little park ("Esplanade des Invalides"), the military museum and the Dôme des Invalides (it's the building with the golden dome. Napoleon Bonaparte is burried here).
A few streets further we can see an American church on the left and then the sewer museum on the right (you can do a tour through the canalization…well…let me know if you liked it… I am not going…). We cross the Seine at the Pont de l'Alma and shortly after we pass by the Museum of Modern Art and the Palais de Tokyo (both on the left side) and at the same time we see the Musée Galliera (clothes and accessory) on the right. A few seconds later we can see the Museum of Asian Art.
You should now leave the bus at the station "Trocadéro" and cross the street (the huge thing on the left is the Museum of Architecture and Monuments, and the one on the right the Navy Museum). In between those two buildings is a big balcony that oversees the Eiffel Tower – and believe me, this is the best spot to take a picture of it or to see it sparkle. It is right in front of you, but you can actually take a picture of the whole thing without almost breaking your neck. Downstairs are the Jardins du Trocadéro and next to it the Aquarium of Paris.
If you just want to wander around Paris and maybe shop some very unique clothes, you can visit the area called Le Marais. The only other time I have seen people walking around in weird and funny clothes like this was in London. There are also many cafés to have breakfast or lunch at and just watch some stylish people pass by.
Located in this area (address: 6 Place des Vosges) is the former house of Victor-Hugo (1802-1885, a poet and writer who wrote "Les Miserables" and "The Hunchback" which is taking place at the Notre Dame Cathedral). Today his house is a museum (opening hours: Tue-Sun 10am – 6pm / free admission).
---
What to do on rainy days:

Even when you are not too interested in art but want to go to a museum because… well… you are in Paris… or if you have kids who think art is boring… go to the Centre Georges Pompidou.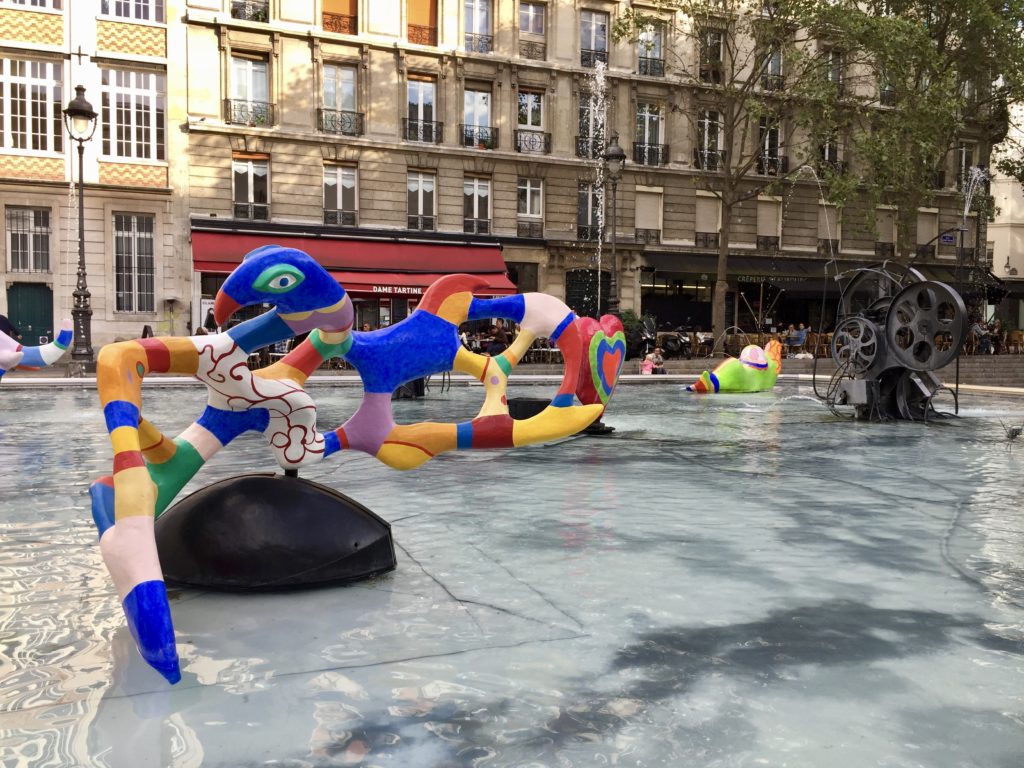 Two more of my favorite museums in Paris:
The Musée d'Orsay (it's a bit easier to absorb than the Louvre), in which you can admire the largest collection of impressionist paintings by Cézanne, Monet, Manet, Degas, Gaugin, van Gogh, Rodin and many more. Originally this museum was a train station: the Gare d'Orsay (1900-1945).
The Louvre

You might want to think about buying an admission pass for those museums (50€) if you want to visit a few…. The same pass is also valid for the Palace of Versailles.
---
Château de Versailles:
If you like castles you will love this one. You can take the RER C (this is a train) from Paris (station at Grand-Palais) to Versailes-Chantiers (this is the last station). You can walk through the castle and the beautiful gardens for hours. My favorite was the musical fountain, I could really imagine how it must've been for King Louis XIV whenever he walked around his parkways – well, the music back then was played live of course…but still…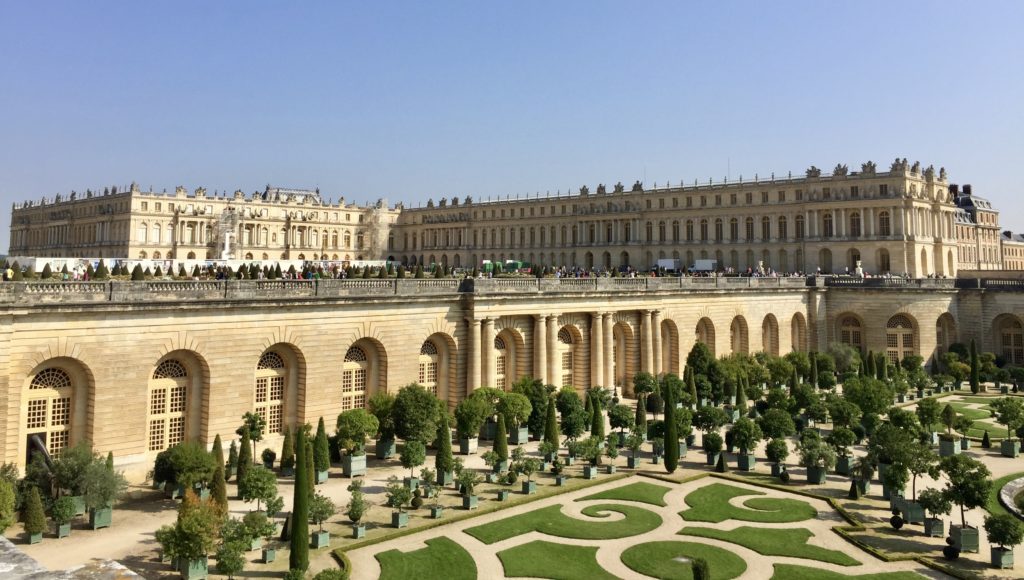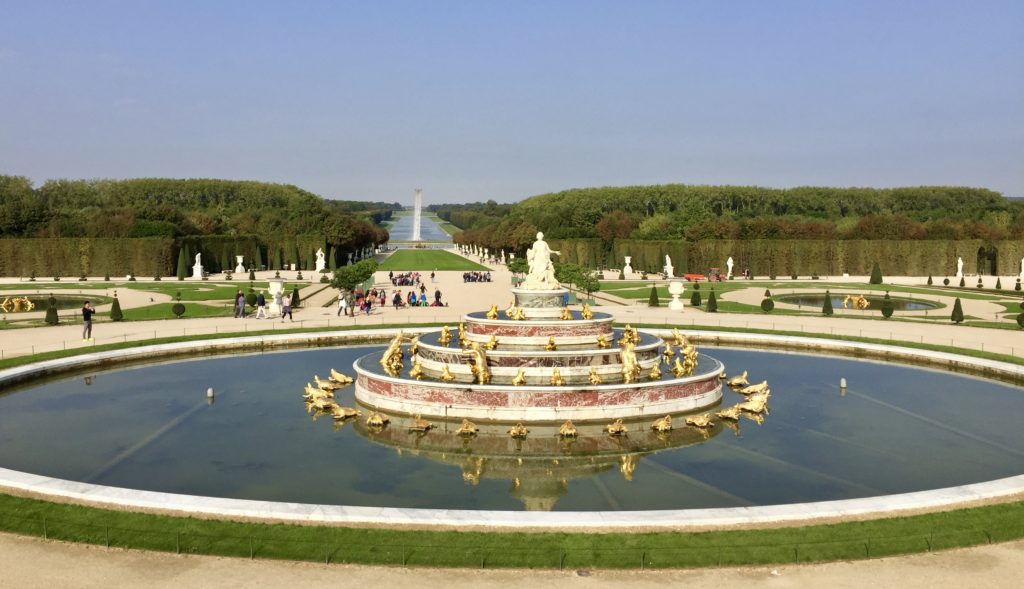 You might know the movie "Marie Antoinette" (by Sofia Coppola) starring Kirsten Dunst. It isn't a good movie and I wouldn't really recommend it because there was no spectacular acting and the story line is kind of boring but many parts of the movie were filmed here…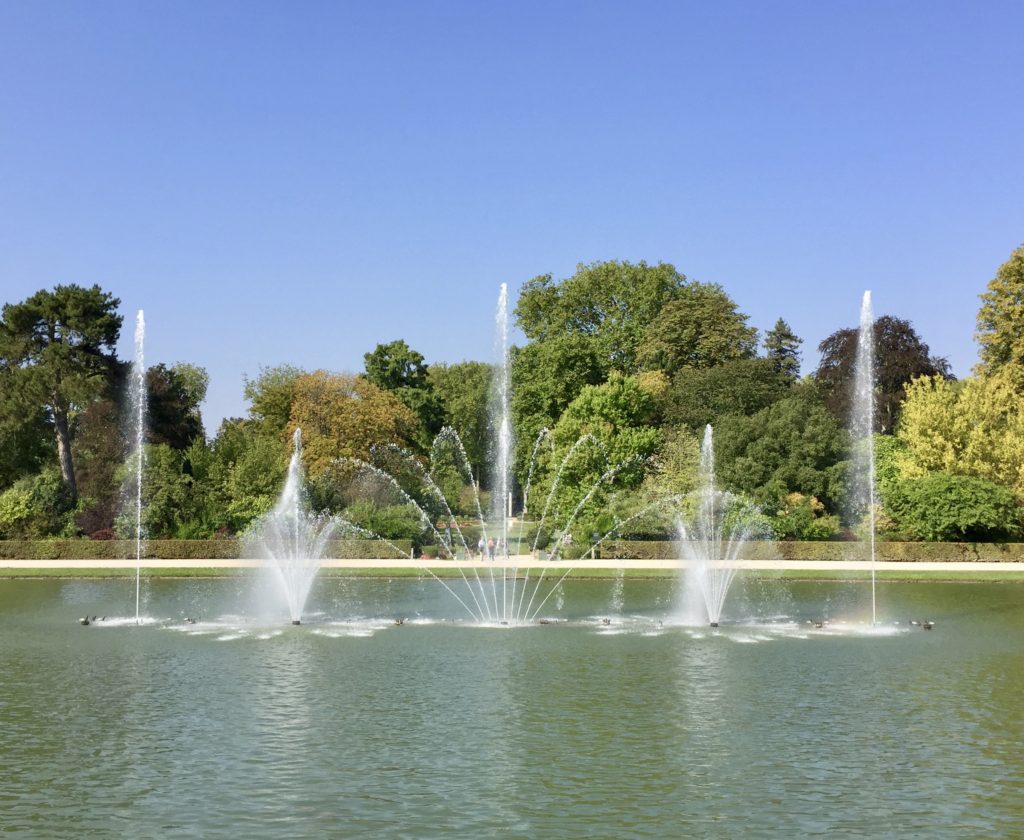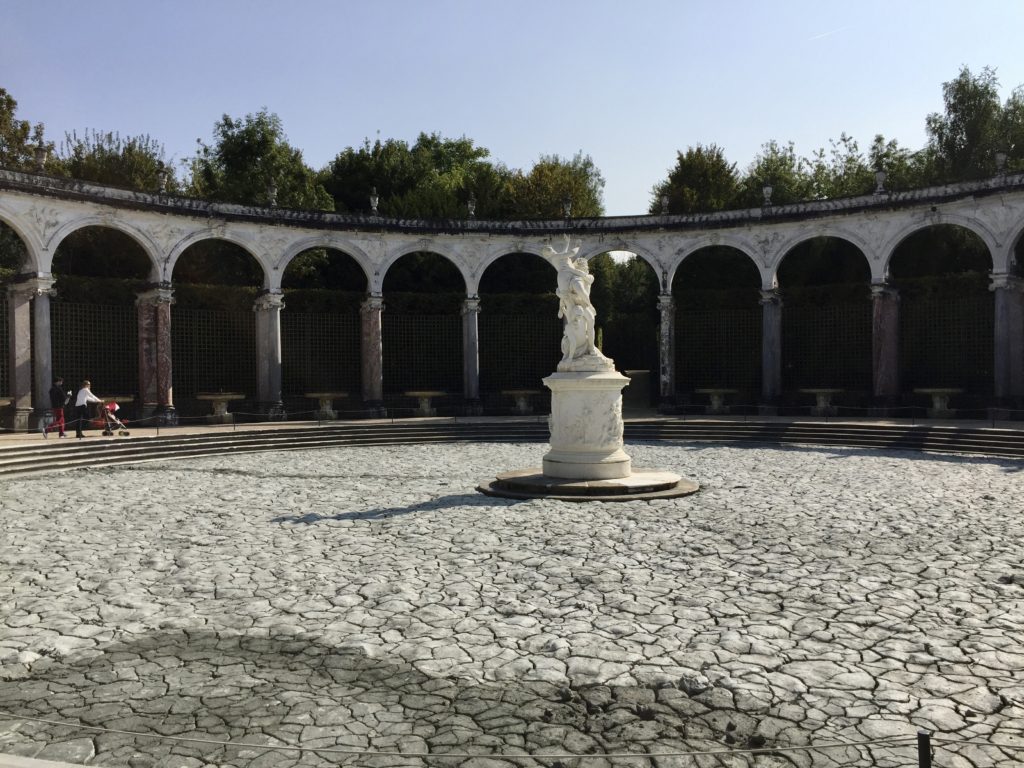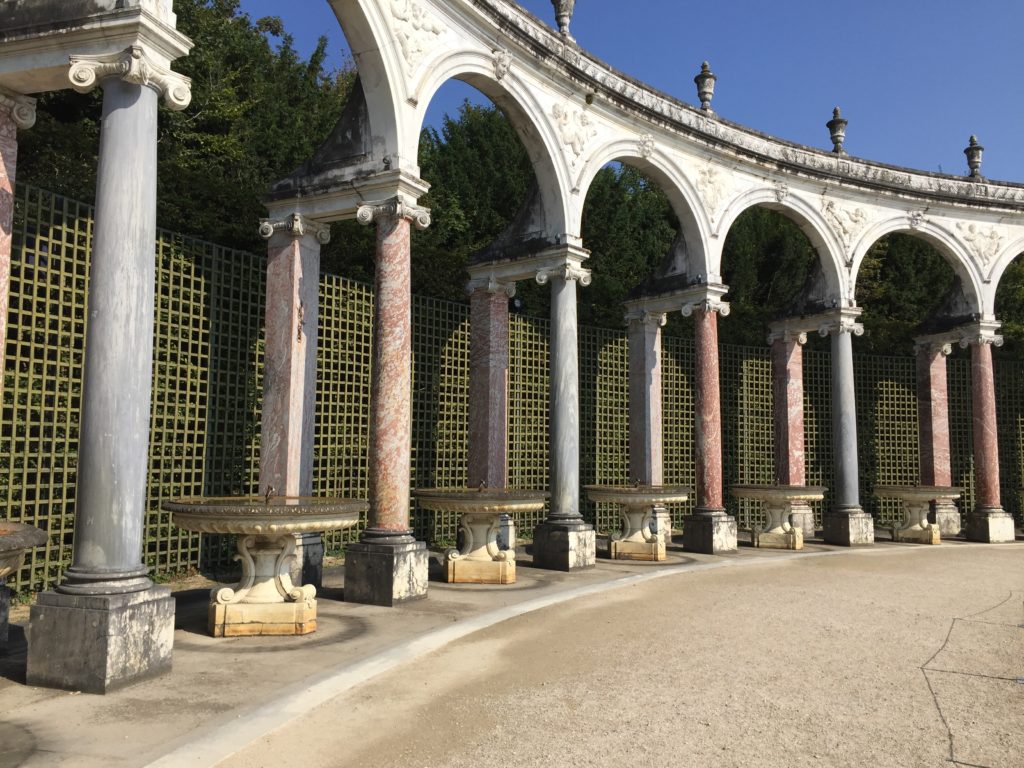 I met here with my Australian friends and we were so lucky it was sunny and beautiful outside so we spent a couple of hours in the gardens!
So this is my last tip for Paris now: the Catacombs. It is not only nice to see for those who like skulls – although it is a bit dark and underground – but the background story of the catacombs is fascinating especially because lots of the tunnels are still a secret (it's believed there are 100km of unknown tunnels). Before you do this tour have a look on Wikipedia first. It's quite interesting.
Now all that's left for me to say is : have fun and enjoy this sometimes romantic and sometimes not at all romantic city!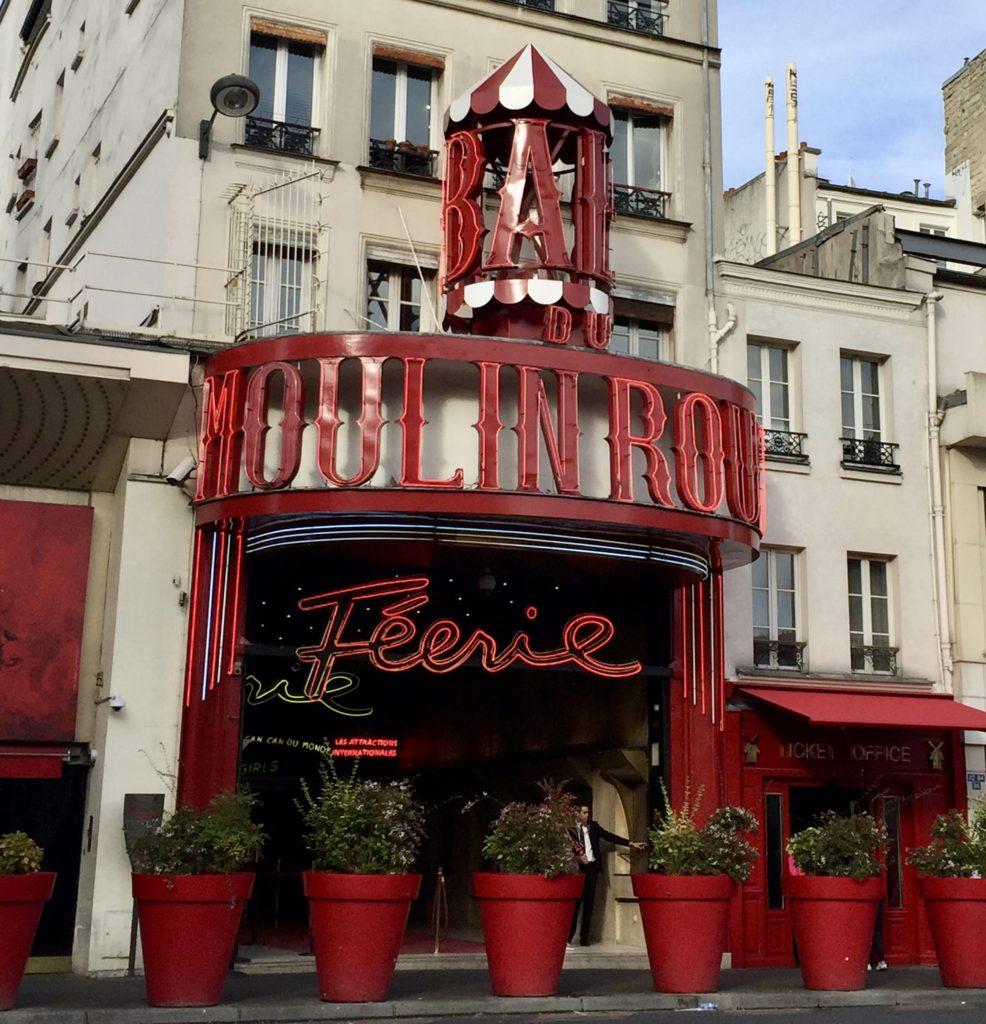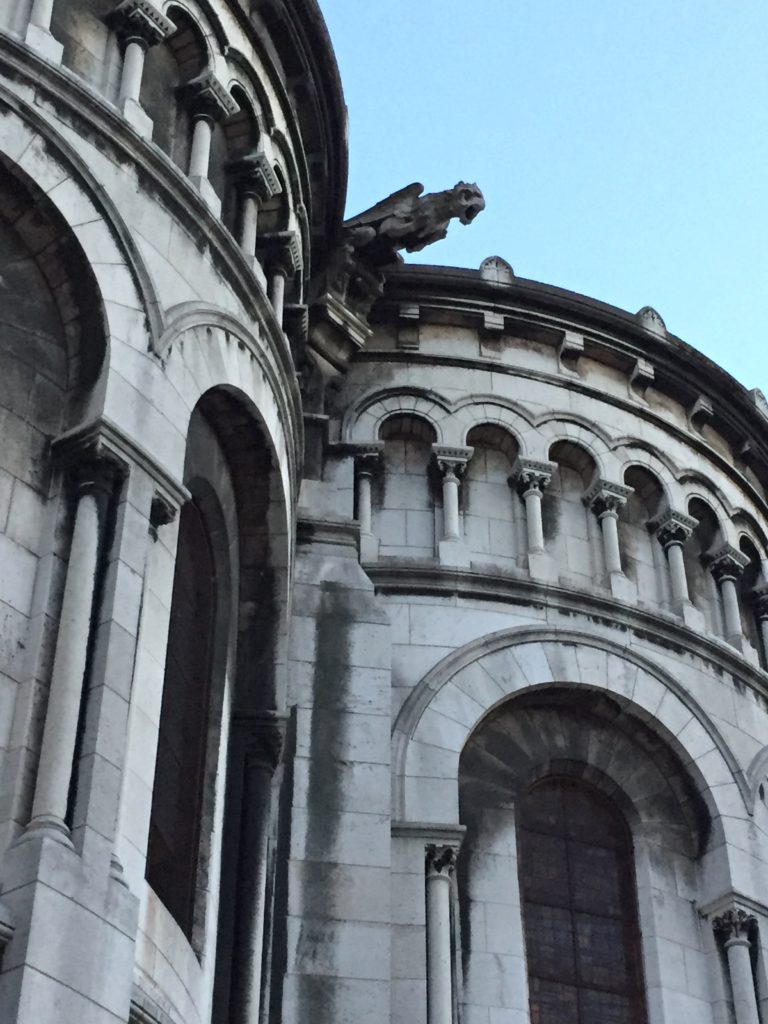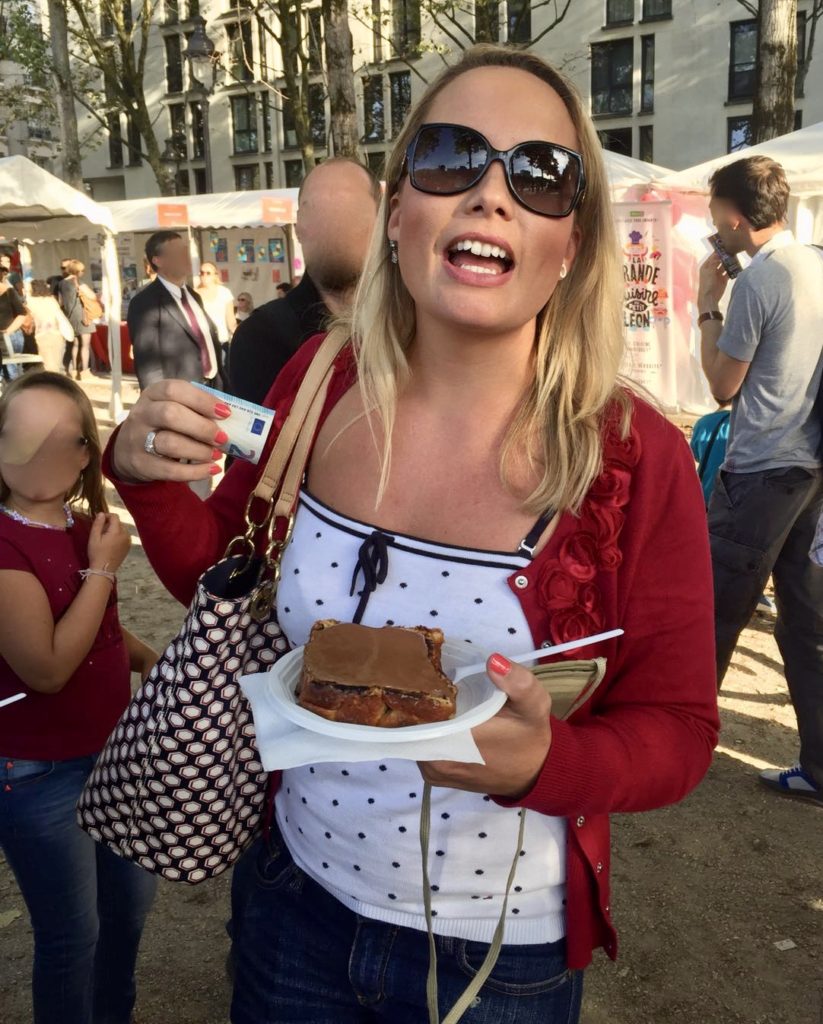 Please follow and like us: