What can you do, when your dumplings don't turn out well and just break up once you put them in the water?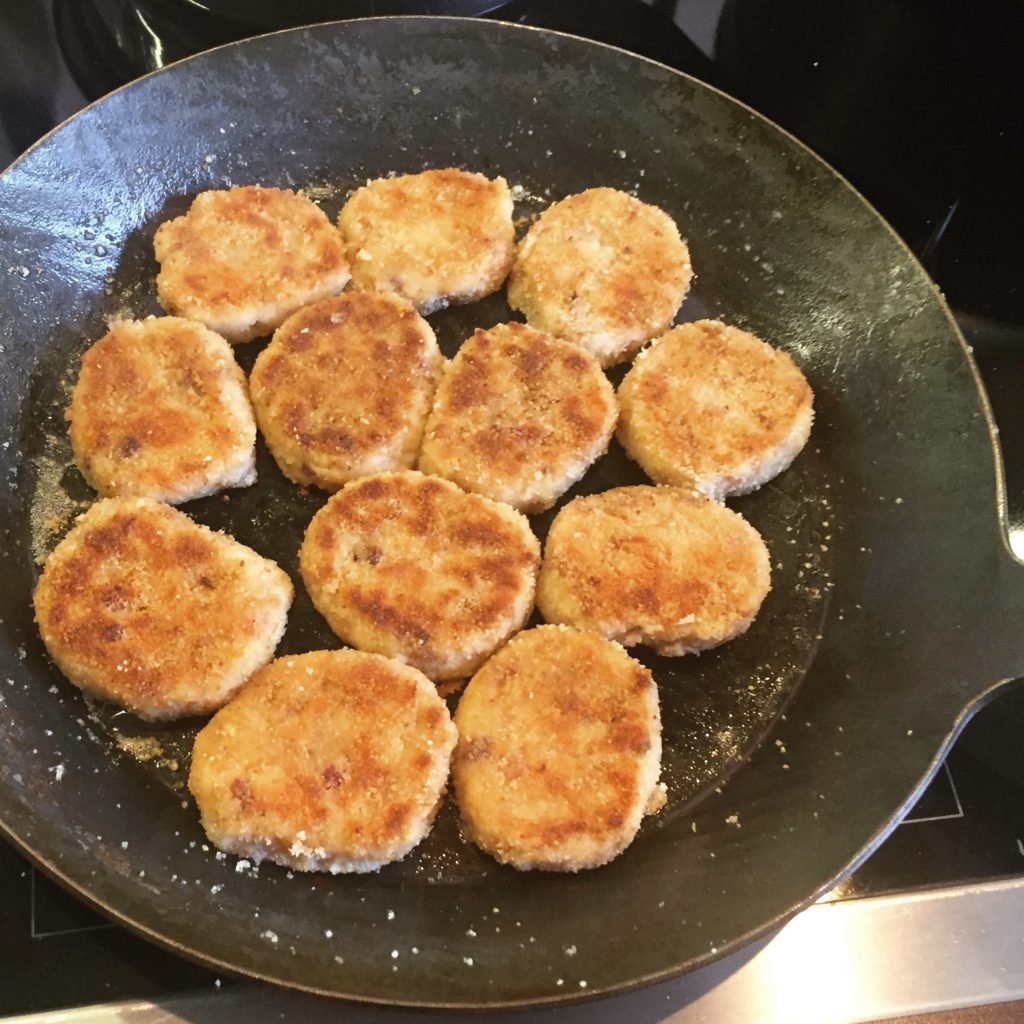 Nowadays we steam our dumplings and don't cook them in hot water anymore, but it happened to us before too: you put the dumplings inside the hot water, they fall apart and all you have left is a mushy mash you can't possibly serve.
Thanks to this accident we had the idea to this new recipe.
The cause might have been that the buns didn't dry long enough, but when you already have a cooking-disaster like this, all you are interested in is a fast solution… and here it is:
So just add 4-5 tablespoons breadcrumbs to this dumpling mess (you find our recipe for dumplings here) or in case you don't have breadcrumbs just take flour.
If you want accurate looking "coins", do it this way: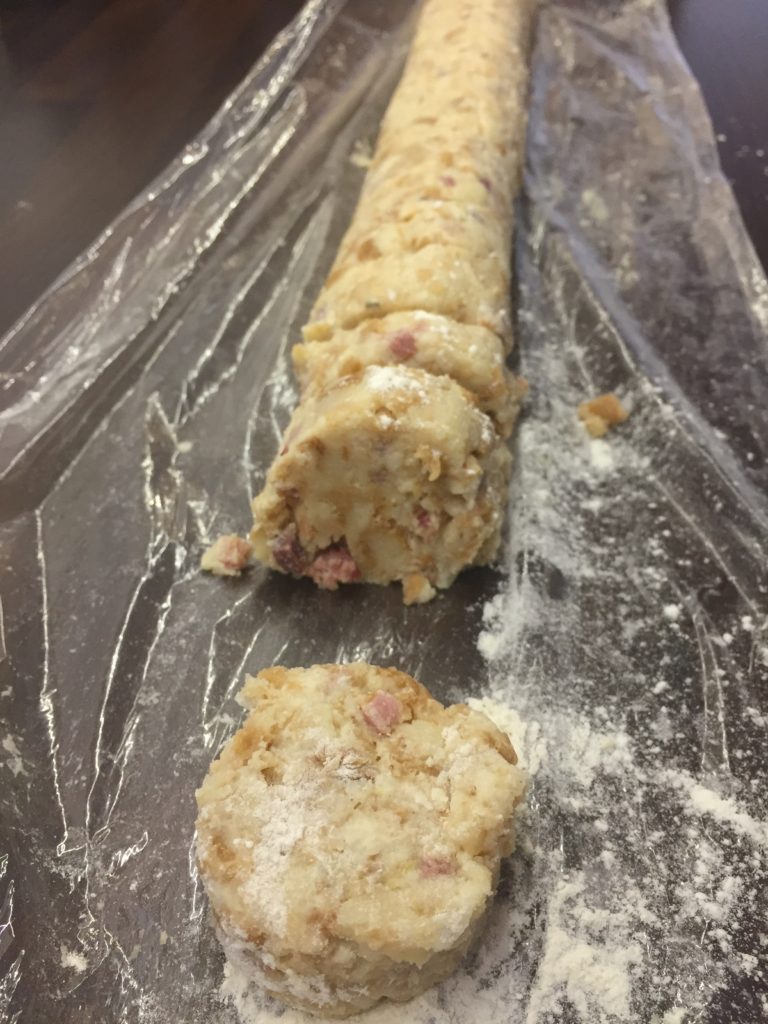 Put the dough inside a big piece of foil and form a roll (the dough is too wet to do it without foil). Open the foil again and cut coins, cover in breadcrumbs (or optionally in flour) and roast them golden brown in butter or butter oil.
If you don't care for the looks just form little balls with floured fingers, press them flat and cover in breadcrumbs then. They will look like meat patties this way.
We like the coins even more, so sometimes we make them on purpose – without any previous accidents…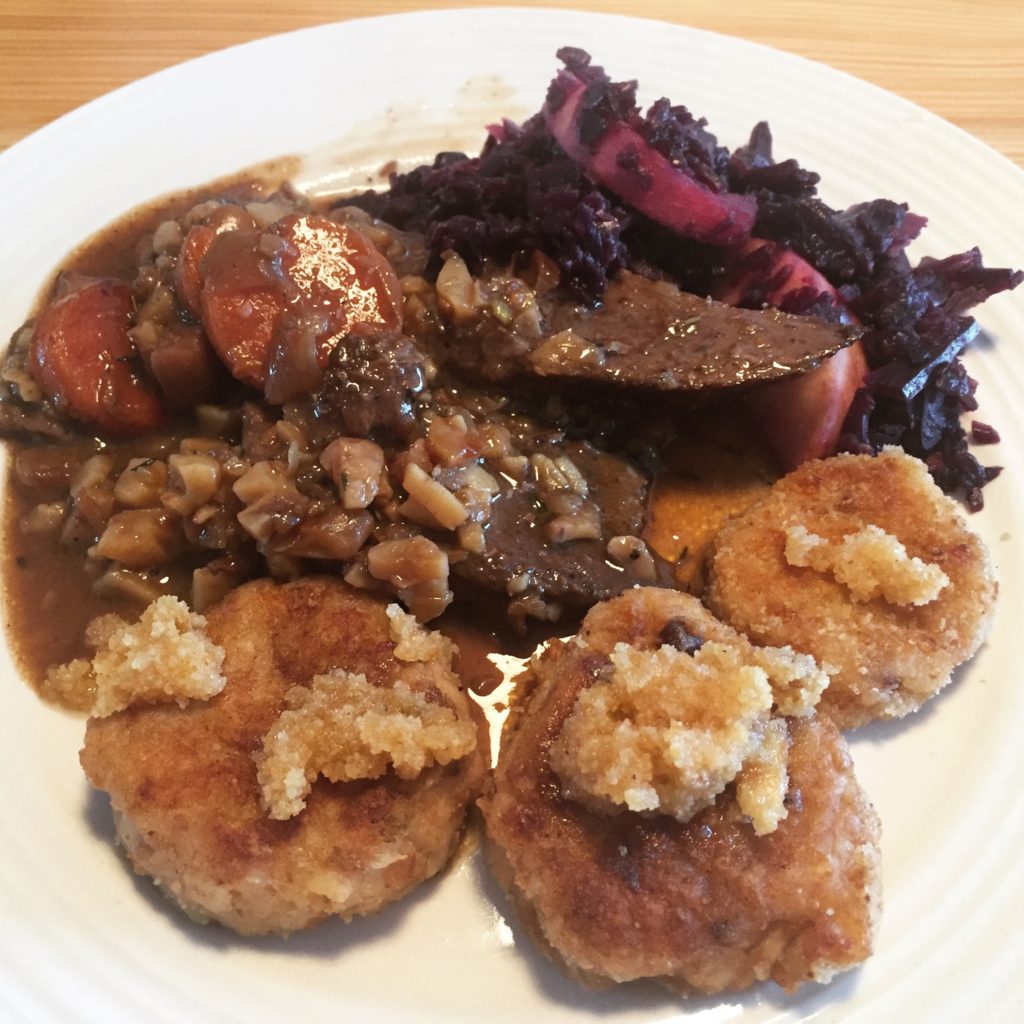 The "Kracherle" on the coins are essential of course (see how to make them here as well).
Please follow and like us: