Autumn and winter time is perfect for meat like roast venison, deer goulash or game in general. Our favorite side dish: bread dumplings. They are also very delicious with roast beef or goulash.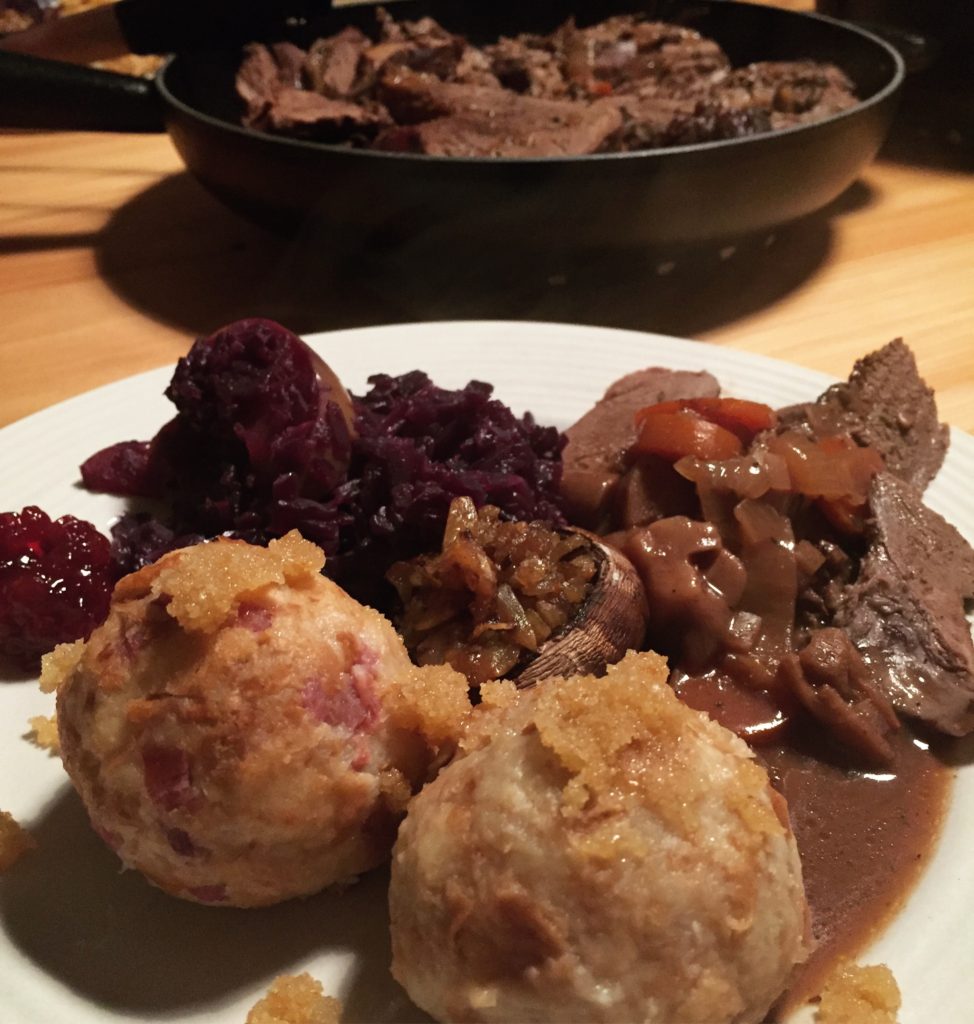 We calculate 2.5 – 3 dumplings per person and always have leftovers for the next day. Usually no one can eat more than 2 dumplings…
Ingredients for 16 dumplings:
approx. 500g day-old white buns  (= 10-12 buns) or white bread.
400ml milk
2 eggs
2 onions
1.5 bunch of fresh parsley (if you want to)
80g butter
80g flour
salt
If you want: bacon bits (not fitting with deer, but great with beef for example)
For "Kracherle" (the delicious stuff we put on top):
Butter & breadcrumbs
Preparation:
Cut buns in small pieces of approx. 1 cm (you can already do this before letting them dry, that way they will dry faster – plus you won't have such a mess…).
Mix warm milk, eggs (maybe bacon bits) and salt, pour it over the buns and leave to soak.
Cut onions very thin and sauté in a pan with butter, than add them with parsley and flour to the buns and mix everything. Let it sit in your fridge over night.
The next day weigh portions of 70g each and form dumplings with wet hands.
Bring water to a boil, then add salt and turn down the heat a bit (mustn't boil anymore when you put the dumplings inside). Take the dumplings out after 10-12 minutes. You can optionally steam them over hot water, there are some great steam pots out there…
Meanwhile put a big piece of butter (round about 100g) in a little pot, let it melt and stir breadcrumbs inside with an egg whisk. If it feels too dry, just add a bit more butter. Put it over the dumplings before you serve them.
---
If you want vegetables with it: we usually go with homemade red cabbage.
Tip: don't heat the dumplings in a microwave the next day (pulls out liquid and makes the dumplings very dry), but cut them into slices and roast them golden brown in butter or butter oil. It tastes even better than the day before!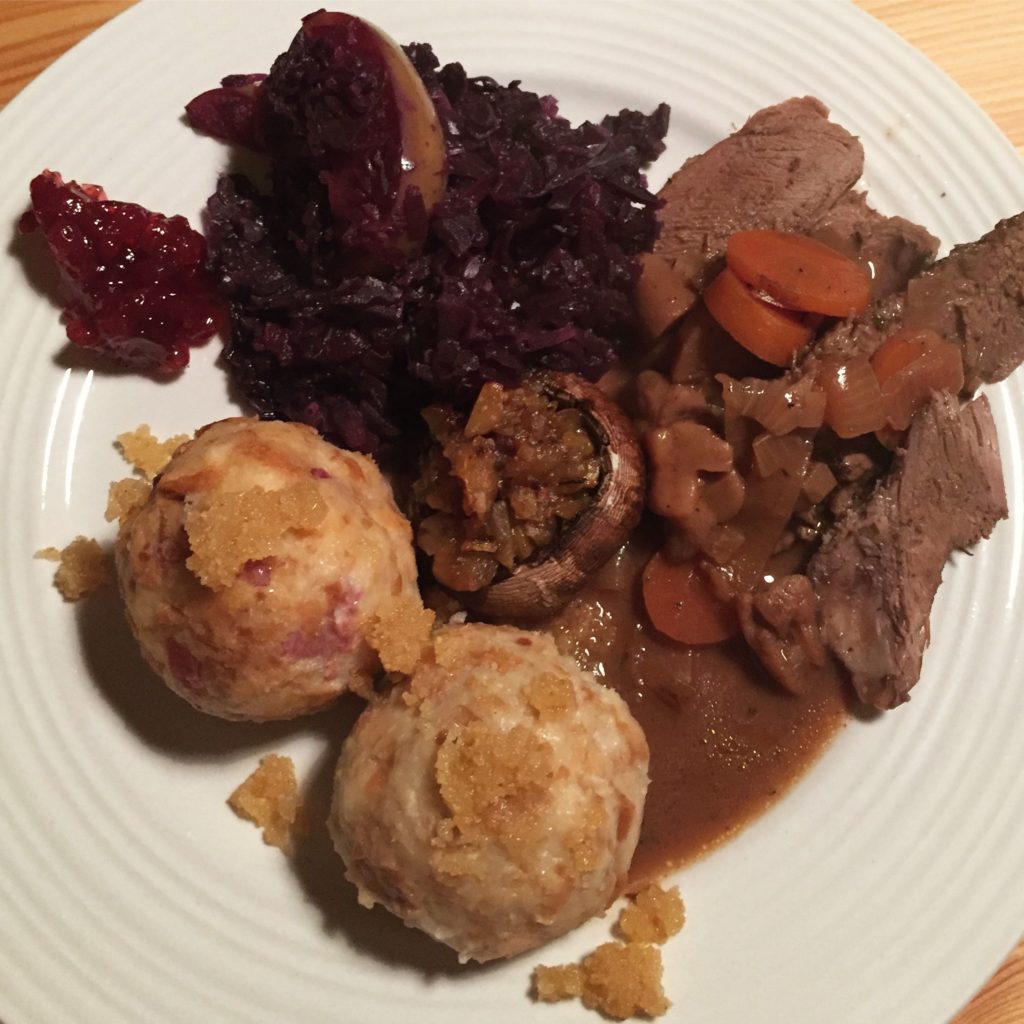 Troubleshooting: What can you do if your dumplings just fall apart once you put them in the water? Maybe the water was still too hot or the buns not dry enough before (I let them sit for 3 days!)… Here is my recipe to safe the whole situation and turn the dumplings-mixture into dumpling coins!
Please follow and like us: