You don't have a gift for you Valentine yet? Or does "we don't do Valentine's Day anymore" sound familiar to you?
And if you say "I don't want to support the whole commercial consumption, I rather buy something nice for my huney any other day of the year…" do you really mean it and do it?
I'm not a huge fan of buying (or receiving) flowers and overpriced gifts for Valentine's Day either, so maybe this card with woven hearts ("Danish hearts") is a nice idea for you, too: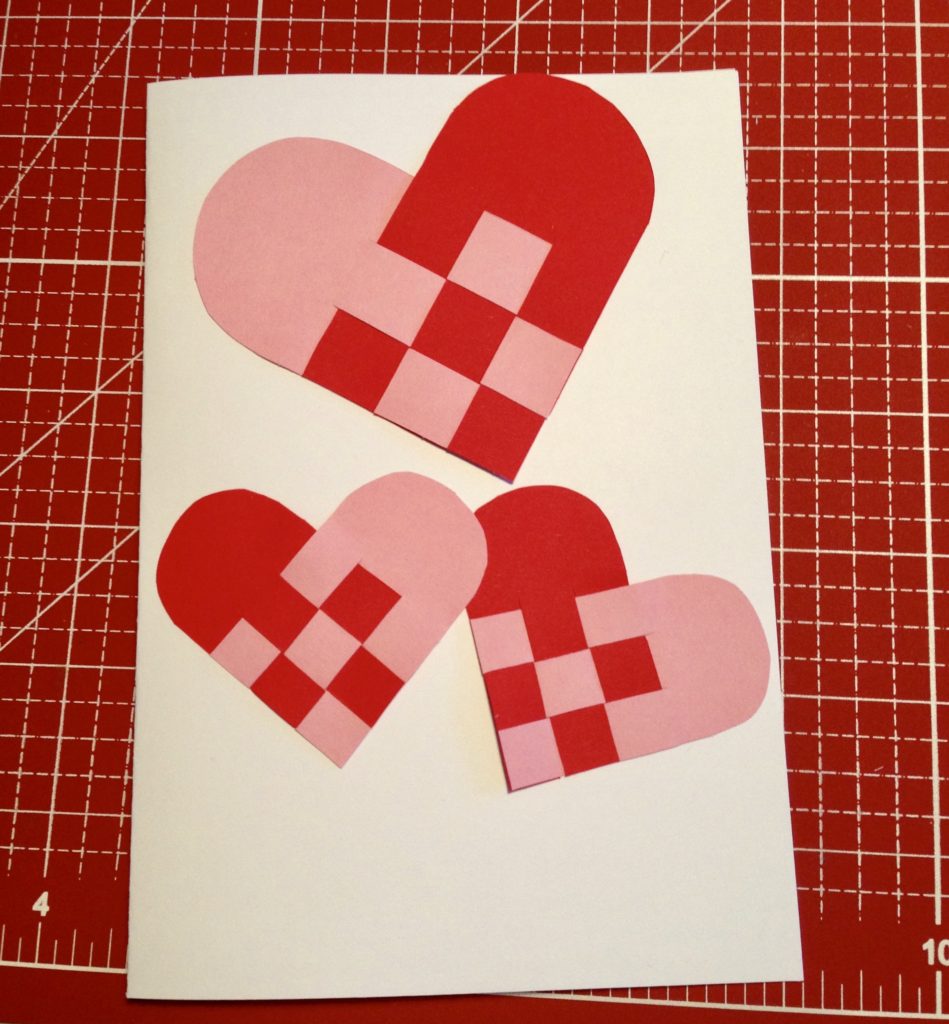 It may be "just" a card – but at least it's self made! And you can write something sooo nice and cute inside that it's going to be the best Valentines gift she/he ever received!
And here's how to do it:
Step 1: Print and cut one template of this drawing pattern (I drew a few different sizes for you to choose – on my card I used the 6 cm and the 4,5 cm pattern).
Step 2: Transfer it on thin card board or strong paper. You can now use it as a template for as many hearts as you like.
Step 3: For one heart you need to cut one size of colored paper twice (preferably two different colors) then weave the two parts together as you can see on the picture above and add a little glue afterwards in between to fix it.
Then glue it to your card.
Happy Valentine's Day! ❤❤❤
Please follow and like us: