True to the motto "I like to cook with wine, sometimes I even put it in the food…" I am baking a red wine cake today!
This recipe is absolutely wonderful for wintery afternoons, it fits perfectly in a Christmas menu since it is not as "heavy" and rich in content as a usual chocolate cake.
This red wine cake is very easy to do and you can already prepare it a few days up front, which could mean a lot less stress for your Christmas dinner.
And finally I've found the perfect coloring to do a pink glaze! 🙂
Ingredients:
250 g flour
200 g sugar
250 g butter
4 eggs
1 pkg vanilla sugar
1/2 pkg baking powder
100 g grated chocolate / chocolate drops / – sprinkles
60 g chopped almonds
70 g ground almonds
250 ml red wine
2 tbsps rum
1 tbsp cinnamon
2 tbsps cocoa powder
And if you want (for the glaze):
4 tbsps red wine (so don't drink the rest of the bottle immediately)
1 cup powdered sugar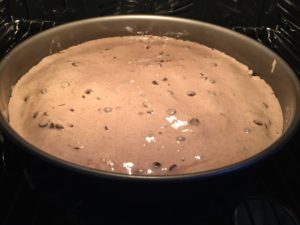 Preparation:
Preheat oven to 180°C (350°F).
Have a glass of wine. 😉
Beat eggs until fluffy, add sugar and vanilla sugar, then soft butter while stirring.
In a second bowl mix all remaining dry ingredients (flour, baking powder, cinnamon, cocoa, chocolate sprinkles and almonds) and add them little by little to the batter.
Pour red wine and rum inside while stirring constantly.
Grease a springform pan and fill the mixture inside. Bake for 40-50 minutes (test with a skewer).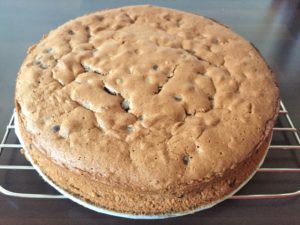 Let it cool (this is probably the only cake on earth that doesn't taste good warm!) and if you want you can prepare a glaze with sieved powdered sugar and red wine. Or you can just sprinkle some powdered sugar over it.
Or both.
Or nothing at all.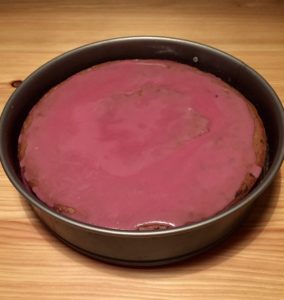 Please follow and like us: